An Idaho Favorite
For more than 20 years, Bardenay has been a must-visit restaurant. Visitors and locals alike come to enjoy good food, drinks, and our great atmosphere.
The original establishment is located in our brick warehouse on the unique Basque Block in downtown Boise, Idaho. History was made in December of 1999 when the Federal Government (the BATF) issued Bardenay the first distillery permit ever given to a distiller to operate in a public space. Further history was made on April 25th, 2000 when we served the first cocktail made with spirits crafted on the premises.
Today, each of our locations is a popular choice for lunch, dinner, weekend brunch, or a drink on the patio. With food that's unique to Idaho and handcrafted cocktails that are unique to Bardenay, it's an experience worth coming back for.
Employee Trust Owned
A key to our success has always been our employees' keen attention to detail. We think they deserve to be rewarded for all their hard work. In that spirit, we're thrilled to announce that Bardenay, Inc. is now 100% owned by the Bardenay, Inc. Retirement Plan Trust.
Like a 401k, the trust is meant to provide retirement benefits for our employees. Our exclusive mission is to build value and security for our team. This way, our restaurants and the employees can truly succeed together!
Distillery Pub legislation signed by Idaho Governor Dirk Kempthorn.
Apr 99
The "distillery in a closet" is licensed by the Federal Government. At 60 square feet, recipe development begins...
Dec 99
The first cases of rum were sold to the state, bought back, and the first drink was sold!
Apr 00
Released summer of 2000, we believe our vodka is the first commercial vodka made from cane sugar in the U.S.
May 00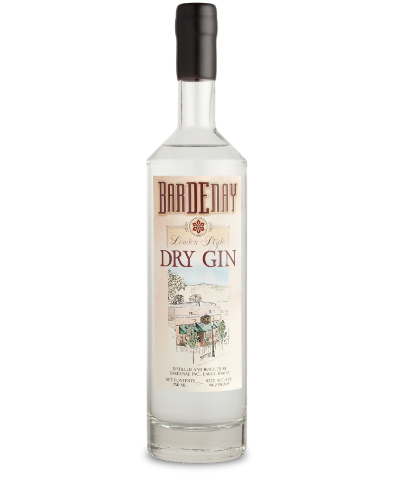 After multiple attempts to get the gin formula approved (too many botanicals) the recipe is finally approved.
Aug 00
Our 2nd location - in Eagle, Idaho - opens November 2, 2003.
Nov 03
Made with whole lemons and lemongrass, this product was only available in our bar until 2016 when it became available in Idaho liquor stores.
Jun 04
Our 3rd location - in Coeur d'Alene, Idaho - opens June 15, 2007.
Jun 07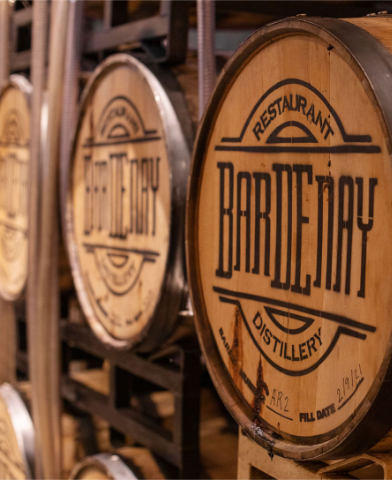 Rye whiskey is added to the rum, resting in our Boise distillery. Tasting year TBD.
Jul 12
Distilled with fresh ginger, our ginger rum is the star of some of our most popular signature cocktails.
Aug 12
Our Strawberry Liquor was released to rave reviews earning a "Highly Recommended" Silver medal and 89 points from Beverage Tasting Institute.
Aug 14
Banana Liqueur was released using whole, ripened bananas in the process for a true banana flavor.
Aug 15
Our distillers and owner have spent the last 17 plus years perfecting the Cassis recipe. The finished product is a sweet, dark red liqueur to suit a sophisticated palate.
Jun 17
Made with organic cherries selected for their aroma and balanced flavor, this liqueur is a staff favorite.
Sep 17
First placed in barrels in 2011, this rich, full flavored sipping rum is aged a minimum of 3-5 years.
Dec 19
First placed in barrels in 2014. Bottled and released December 2020.
Dec 20